Camouflage: foliage green
Pouch 1xHK MP5 UFG
Product code: 1-PM-145-fg
Design with polyethylene inserts keeps the magazine entry unchanged
Produkt používá

Policie CZ
Product information
Construction
Patented design with polyethylene inserts keeps the magazine entry unchanged, allowing even faster magazine administration and intuitive manipulation.
Adjustable retention is achieved by strong shock cord creating front to back pressure. This secures the magazine in place and maintains ultra low profile.
Features
SNAP GRIP® – Easier opening in gloves, touch identification of pouches with different ammunition.
Removable flap with VELCRO® is attached to the pouch by Kydex hook.
Folded bottom allows water to drain.
Mounting by a MOLLE strap with "Back-Flip" system.
Protected by Czech Industrial Patent no.: 30352, 27918, 31086.
Specifikace
| | |
| --- | --- |
| Hmotnost | 38.4 g |
| Dimensions | 20 x 4,6 x 3 cm |
| Material | Cordura |
| Variants | |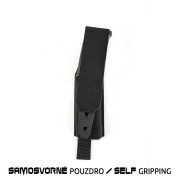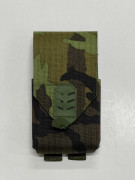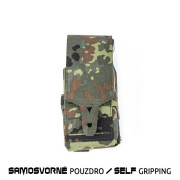 You can find similar products in