Bag with shooter mat for assault rifle
Product code: 1-BG-103-bk
The bag serves to storage and transporting long guns.
Product information
Different types of guns can be stored in the bag. MOLLE single-sided binding, with Velcro straps serving to fastening the barrel and gunstock is placed at shorter ends of the back inner side.
Different types of long guns can be attached to the bag using the height shift of the straps with Molle binding.
Two platforms of dimensions 26 x 25 cm each with MOLLE binding for attaching the cartridge boxes sewn on the opposite inner side.
Three straps with Velcro fasteners of different lengths are available on one platform to attach an additional stuff.
Velcro fastener with attached removable padded shooting pad of the size 63 x 83 cm, which is placed in the central part, also serves as a dividing partition inside the bag.
Two sewn pockets with side folds are on the outer face side.
Pocket of the size 26 x 23 cm is designed to hold stacks of various types. Three pockets are sewn inside the main pocket for a better storage of stacks.
Pocket of size 33 x 23 cm is intended for storing documents up to A4 size.
The bag has supporting eyelets in the upper central part, which can be joined by means of a Velcro fastener platform.
Adjustable carrying strap, which is 26 mm wide and 155 cm long, is sewn in the opposite corners of the bag. A movable shoulder pad with anti-slip adjustment on a bottom side is placed on the strap.
Specifikace
| | |
| --- | --- |
| Hmotnost | 1,7 kg |
| Dimensions | 91 x 29 x 8 cm |
| Material | Cordura |
| Variants | |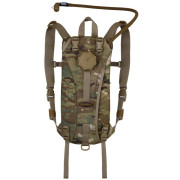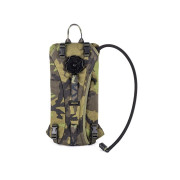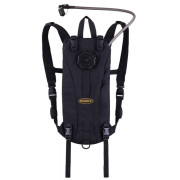 You can find similar products in