Textile materials
About Us | Production | Technology | Ballistic inserts
Cordura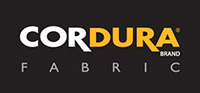 The Cordura fabric, which is used for the manufacture of our products, has been for a long time globally used material in the manufacture of backpacks and vests. Its properties provide the user with the best possible comfort in terms of strength, durability and material cost.
Laminates
Newly used laminated fabrics, such as CorPlus 2, CorPlus 3 and CorPlus 5 allow the use of laser-cut bindings. The result of the use of laminated materials is an essential weight loss, modern design and overall simplification of products.
3D mesh

Modern 3D mesh is used mainly on the back of bags and inside of some ballistic vests and provides users with excellent ventilation and thermoregulation, which is important especially in challenging conditions of foreign missions.
Hypalon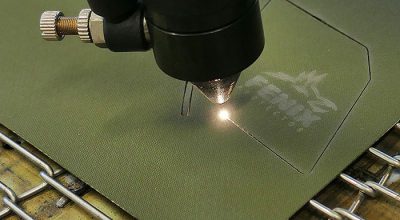 The hypalon-chlorosulphonated polyethylene CSM of the DuPont Company is used for the production of shoulder pads and back parts of pouches. This material features a very high strength and a great resistance against chemicals, low temperature and UV radiation. It is mainly used in the manufacture of inflatable rubber boats, folding kayaks and canoes, or as weather protection for radar antennas. Recently, it is also used as one of materials in the manufacture of ski boots. Due to its lower weight and higher strength, it is also used in some products instead of neoprene.
Polartec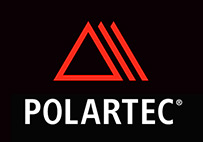 This material can be called as 'Warmth without Weight'
Its insulating properties compared to low weight are just excellent.
It's pill resistant, highly breathable and fast drying
POLARTEC® Classic 200® it's one of a many most known high-quality fleece fabric from POLARTEC.
OUTDOOR WORLD ASKED FOR CHANGE
In the year 1981 Polartec changed the outdoor clothing world for ever by inveting the polar fleece. The basic polyester fabric for upper clothing was innovated and it resulted into development of more durable and universal fibres. For more than 35 years represents the polar fleece the cornerstone of insulating materials thanks to its durability, lightweight and fast drying.
Polartec® fleece has a lofted fiber structure that creates thermal air pockets to prevent convective heat loss and regulate core warmth. This breakthrough design construction provides the highest warmth per weight ratio for insulating materials while remaining highly weather resistant, durable and soft to the touch. The hydrophobic properties further enhance the inherent ability to repel water, resist saturation and dry quickly.
Warmth without weight quickly became the new standard for performance fabrics.