Production
About Us | Technology | Textile materials | Ballistic inserts
Development workshop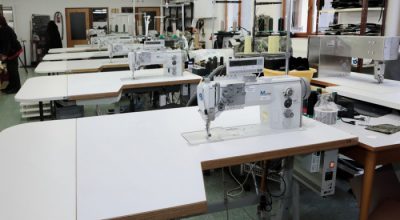 The development workshop, where the testing of new materials, advanced technologies and especially the development of new products is carried out, is located in the company's headquarters. Before releasing to sale, each new product is a long tested and modified according to the needs of users. Testing takes place mainly in the field by Special Forces, and very often in foreign missions.
The development workshop also accounts for production of first small batches of products to be placed on the market before putting into mass production, including small series for special units that require a particularly strong emphasis on quality.
Furthermore, prototyping for public tenders as well as sample production for foreign customers takes places here, too.
Small batch production
Smaller series of products are manufactured by our contractors in the Czech Republic. These are companies that have long experience with sewing heavy fabrics, especially the backpacks and outdoor equipment. Inspecting by our employees throughout the manufacturing process in these companies is a matter of course.
Mass production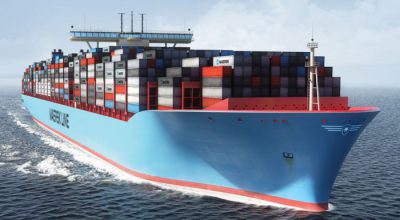 Due to economic changes in the Czech and European sewing industry, which resulted in closing a vast majority of textile factories and disabled to provide a sufficient working capacity in the country, we usually have to realize mass production outside the Czech Republic. Existing domestic textile factories do not have enough workers and, in particular, do not have an adequate technological equipment needed for quality military products.
The production of large series is realized in cooperation with foreign companies possessing a large enough production capacity to enable manufacturing series of thousands products within a short time. The main production partner is a foreign company based in Hong Kong with American owner and manufacturing capabilities in several Asian countries. The company has the requisite number of staff, which enables to make large orders in a relatively short time. The company was founded in 1991 and since its foundation, it deals with sewing heavy textiles, mostly backpacks, travel bags and, up to a large extent, military kits etc. The main customers include the world's leading outdoor brands and armies. An important prerequisite for the quality is a steadiness of the company management and that is why this company has become a direct supplier of tactical equipment for one of Europe's largest armies in recent years.
At major contract is executed under the presence of our employees, who oversee the production quality and have thus the opportunity to capture any drawbacks as early as in the initial phase of production so as the customer receives faultless goods. The amount of product claims against this company has long been up to 0.004%, which cannot be achieved in current European conditions.
Even this company, which we work with for several years, is the owner of the certificate ISO 9001: 2000.
Custom production
Due to many years of experience with heavy textile production, we also carry out custom production even in fields beyond the production of backpacks and military equipment. Our customers also include the world-famous boating companies.